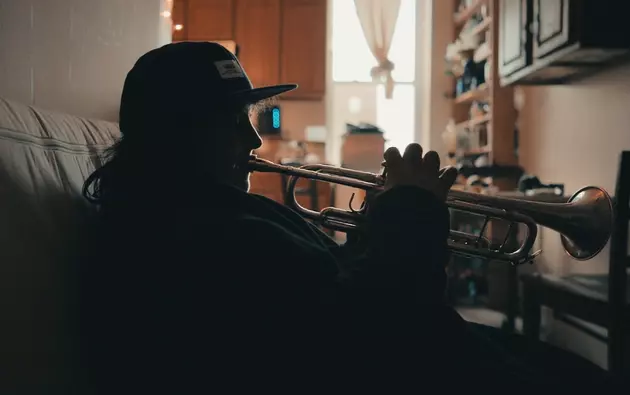 Jaimie Branch's 'Theme 002′: No Genre, No Problem
Courtesy of Mark Pallman
No genre. No gender. No limits. Such is the musical philosophy of trumpeter, composer and producer Jaimie Branch, Chicago underground mainstay-turned Brooklyn live phenom. Classically trained and stylistically fluent (she's been the brassy sideman to everyone from William Parker and Matana Roberts to TV on the Radio and Spoon), Branch wields her instrument like a weapon, slicing through the audience's eardrums with turbulent skronks and ebullient melodies alike.
Now, she's taking center stage as a solo artist for the first time in her career, with Fly or Die. A largely improvisational work composed alongside a cast of musicians from the Windy City and the Big Apple, the 35-minute tour de force poses an intimidating challenge to our genre-obsessed, frequently compartmentalizing musical mindset. Is it jazz? Rock? Ambient? Noise? Naturally, the answer presents as paradox — it's all of the above and nothing at all, all at the same time. And the mystery sounds marvelous. Stream "Theme 002" below.
Fly or Die is out May 5 on International Anthem. Pre-order it here.
JAIMIE BRANCH on TOUR
May 3 — New York, NY @ Nublu
May 4 — Beacon, NY @ St. Andrew's Church
May 5 — Montreal, QC @ La Vitrola
May 6 — Toronto, ON @ The Jam Factory
May 7 — Cleveland, OH @ TBA
May 8 — Lafayette, IN @ Spot Tavern
May 10 — Chicago, IL @ The Hideout