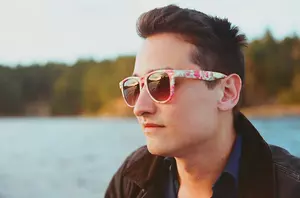 Folk Rock Beauty Shines in Holy Oak's 'Dead Time'
Courtesy of Holy Oak
Holy Oak, the solo project of singer-songwriter Neil Holyoak (gee, wonder where he got the name) specializes in sprawling, beautiful, emotional folk rock. He's set to release his new record, Second Son, this Friday, June 9, and today you can hear "Dead Time." Holyoak's best quality is his patience, allowing his songs to work themselves up into great, expansive melodies. His voice is a soothing presence, giving the track a timeless, immaculate quality. He elaborates:
I wrote this song in order to capture a moment in between moments — the directionless feeling of waiting for something to happen. I'd just finished an album and was waiting for it to come out, so I wrote this tune to pass the time. What finally wove itself into the song was the image of driving cross-country listening to the radio. You drive out of range of the station and the signal fades away, but you keep singing along. The song is still there — you just can't hear it anymore.
Hear "Dead Time" below, and look out for Second Sun on Bandcamp.