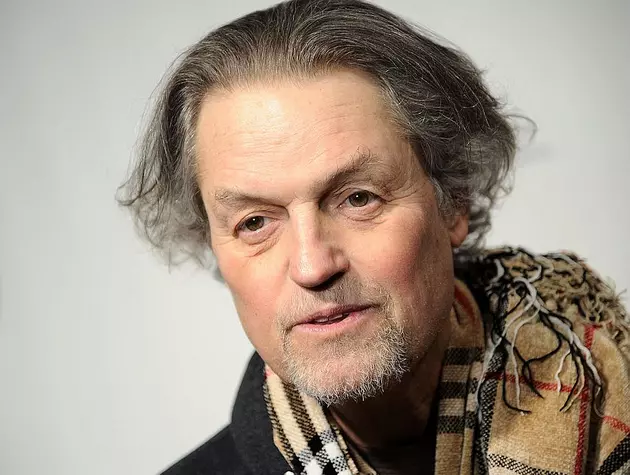 A Comprehensive Guide to Jonathan Demme's Top Musical Moments
Courtesy of Getty Images
Some people will always be driven to the music. Jonathan Demme, who passed away today at age 73 due to esophageal cancer and complications from heart disease, was one of them. Between his direction of music videos and documentaries — and his general support for bands over the years — he helped inspire a generation of filmmakers and musicians by turning many tracks into also-stunning visual works of art. He will be missed. We'd like to pay tribute to the director by going over some of his more interesting achievements in music. Details are below.
SUBURBAN LAWNS' "GIDGET GOES TO HELL" VIDEO
It might be hard to believe, but back in the '80s, Saturday Night Live played actual music videos, such as Demme's clip for "Gidget Goes to Hell," the 1979 debut single from California proto-punks Suburban Lawns. The video's teen-daze imagery — beach bods, muscle cars, shark-infested waters — offers an early glimpse of Demme's obsession with pulpy aesthetics and thrill-seeking characters, and testifies to his directorial practice of linking bold sounds to equally punchy visuals.
THE FEELIES PERFORM DAVID BOWIE'S "FAME" IN SOMETHING WILD
For his 1986 film Something Wild, Demme got the Feelies to perform a cover we'd want to see them playing anyways. During a scene where the two protagonists are pretending to be husband and wife at a high school reunion, the camera pans over to the legendary post-punk group early in their career. It's a fun and bluesy take on the original Young Americans cut.
BUFFALO BILL DANCES TO Q LAZZARUS' "GOODBYE HORSES" IN SILENCE OF THE LAMBS
The Q Lazzarus track, which is finally getting a re-release, is most famously featured in the infamous "tuck under" dance scene in Silence of the Lambs. Yet, the most interesting thing about the synth-driven darkwave track is that it FIRST APPEARED as part of the soundtrack to Demme's 1988 film, Married to the Mob, featuring Michelle Pfeiffer. Let's be real, though: It'll always be known as the song for the skin suit and the bulldog. "I'd fuck me."
NEIL YOUNG: HEART OF GOLD, NEIL YOUNG: TRUNK SHOW, NEIL YOUNG: JOURNEYS
There aren't many who are as straight-up iconic in American music as this Canadian. So, it's perfectly understandable that the artist was the focus of a trio documentaries: Heart of Gold, Trunk Show and Journeys. In all three films, the focus is on live performance, with various devices separating each release, including a background story and an acoustic performance. FFO: banger songwriting and great cinematography.
TUNDE ADEBIMPE COVERS NEIL YOUNG IN RACHEL GETTING MARRIED
Near the end of Demme's 2008 drama Rachel Getting Married, the director manages to merge two of his favorite musical loves. TV on the Radio's Tunde Adebimpe plays the titular Rachel's fiancé, and during their wedding proceedings, he covers Neil Young's "Unknown Legend." Considering Demme's past as a Young documentarian, and the fact that TVOTR appeared on the soundtrack for his Manchurian Candidate remake, it's the perfect melding of artists for one serene moment.
ARTISTS UNITED AGAINST APARTHEID'S "SUN CITY" VIDEO
It's fitting that Demme was chosen to be the director of Artists United Against Apartheid's long-form video for "Sun City." The song brought Steven Van Zandt together with a host of different artists of different backgrounds, including Grandmaster Flash, Lou Reed, Run-D.M.C., Kurtis Blow, Bob Dylan, Herbie Hancock and many more, in protest against South African apartheid (and needlessly lavish hotels).
JOHN CALE'S CAGED HEAT SOUNDTRACK
Though Caged Heat is exploitation through and through, the film marks a landmark in Demme's career: his first major directing role. Demme roped in none other than John Cale to do the soundtrack, who in turn snagged Mike Bloomfield (Bob Dylan, Dr. John, etc.) for guitar. Somebody let us know when this soundtrack actually gets a proper release.
STOP MAKING SENSE
Talking Heads were at the height of their powers when Stop Making Sense hit, and there are so many memorable moments in the hybrid concert film that it spawned a full-blown Documentary Now! parody. From the lighting to the enormous suit and the insane dance moves, this film is nothing short of iconic.
ROBYN HITCHCOCK'S STOREFRONT HITCHCOCK DOCUMENTARY
In 1998, indie cult hero Robyn Hitchcock was the subject of Storefront Hitchcock, a documentary where the only plot device was Hitchcock performing to a crowd from the windows of a storefront. The simplicity of the film — coupled with the simple greatness that is Hitchcock — made for a perfect pairing.
NEW ORDER'S "THE PERFECT KISS" VIDEO
Demme is responsible for this beautiful video for "The Perfect Kiss," one of the bangers from 1985's Low-Life LP, and one of New Order's biggest fan favorites. While he most likely had no idea at the time, this timeless video would go on to be one of his greatest achievements in the eyes of Britpop fans the world over. Let's go out and have some fun.
THE NEVILLE BROTHERS' "SISTER ROSA" VIDEO
The NOLA favorites called on Demme to provide a narrative touch to "Sister Rosa," detailing the trials and tribulations of the inimitable Rosa Parks. Using dramatization interspersed with live footage and journo clips from the era, this video is a history lesson. Watch and listen closely.
SUZANNE VEGA'S "SOLITUDE STANDING" VIDEO 
We demand a recount on Suzanne Vega. The red-headed singer-songwriter — best associated with the massive Top 40 hit "Luka" and her collaboration with DNA for "Tom's Diner" — had some bangers in her day. "Solitude Standing" is the title track from the record that housed "Luka" and the original "Tom's Diner," and the video features swooping overhead shots of the band in action. Not exactly revolutionary stuff, but then again, the focus is the performance, which is front and center. (Side note: "Blood Makes Noise" really bangs.)
PHILADELPHIA / BRUCE SPRINGSTEEN'S "STREETS OF PHILADELPHIA" VIDEO
What a wringer of a film Philadelphia was, and especially considering the environment in which the film was released. Demme's drama about the AIDS epidemic basically launched Tom Hanks as a serious actor, and helped move the AIDS discussion from the bedroom to the kitchen. Showered in accolades upon its release, Bruce Springsteen's "Streets of Philadelphia" is much in the same vein — a powerful and simple track driven by vocals and sparse instrumentation — and Demme kept it simple and tasteful as such. This is one of Springsteen's best from his otherwise somewhat maligned stubble-and-single-dangle-earring solo days, and Demme's direction ensured that this video would be a classic.
JUSTIN TIMBERLAKE + THE TENNESSEE KIDS DOCUMENTARY
J.T. enlisted Demme to direct what would be the final appearance from his 20/20 Experience tour in 2015, bringing backstage to the screen and center stage up front. You can't fight that feeling.
MERYL STREEP COVERS TOM PETTY IN RICKI AND THE FLASH
Ricki and the Flash was the last original feature film that Demme directed prior to his passing. The 2015 dramedy, which stars Meryl Streep as the titular Ricki (an aging, down-on-her-luck rocker struggling to balance her stable musical career with a frayed family life that's anything but) is one of his weaker films, muddled with stale redemption tropes — but it's an fitting (if eerily unintentional) paean to its director's love of music as both a storytelling device and a greater narrative in its own right. Streep learned to play guitar and sing lead specifically for Demme's movie, and her hard work shows, as evidenced by the "band"'s stirring cover of Tom Petty's "American Girl."
LAURIE ANDERSON'S SWIMMING TO CAMBODIA SOUNDTRACK
One of Demme's lesser-known performance flicks, Swimming to Cambodia captures Spalding Gray's immortal, frequently befuddling post-war monologue, the film's namesake. There are no set pieces, no smooth transitions, no effects (save a modest background projection, of a beach); just Gray waxing apocalyptic at a table, notebook in hand. A work of masterpiece theater deserves a masterpiece score, and Laurie Anderson didn't disappoint, setting Gray's dread-laden existential banter to quirky synth whirls, as well as an unsettling, cheery bassline that screams Seinfeld. Alas, Anderson's compositions for the film never saw a commercial release, although she repurposed the scraps two years later for a series of promotions ahead of her legendary 1989 album Strange Angels.
WYCLEF JEAN COVERS CREEDENCE CLEARWATER REVIVAL IN THE MANCHURIAN CANDIDATE
Wyclef Jean knows how to play the fuck out of a guitar, so it's not hard to see why Demme tapped him for his remake of The Manchurian Candidate. Lyrically, the song feels tailor-made for the story: rebellion against corrupt politicians, ones who never had to sacrifice anything for the greater good of their country. Jean's cover might arguably be more intense and passionate than the original, his voice ever-defiant. It sounds nothing like CCR's classic, which is definitely a good thing, allowing the heat of the song's meaning to take over, and for Wyclef to fucking shred.